| | |
| --- | --- |
| 2017, thanks for keeping us on our toes! | Thursday, November 30, 2017 |
As our 2017 season slowly comes to an end, I have taken some time for some reflection of the past year and to sum it up in a few words "rest required!"
This year hands down, was the busiest year yet here at Sedum Master. When spring hit at the beginning of April all hands were on deck until our crew flies home at the end of November. With the orders coming and going we are truly thankful for the crew of people we have here in order to pull through with all the orders and deliveries. With that I want to take the time to thank some people on behalf of Sedum Master and the Magda family.
Our Production Crew: If it weren't for you and all the hard work and dedication you put in every day Sedum Master would not be where it is today. We thank you for your strength, sweat, perseverance and humour to make every day a moment of success! We will miss you over the winter and look forward to seeing you back in the spring of 2018.
Debra Chandler: I must say, with you here at Sedum Master you have definitely may a profound impact in the organization and daily operations within the greenhouse. I am so glad you came onboard this year! We truly have all gained a new friend as your sense of humour ripples through the greenhouse.
Rob Lebrow: You certainly had your hands full this year, as this was our busiest year yet. You were pulled in many different directions as you have so many talents in the workplace. We appreciate all your help and continuous hard work and efforts daily. Your patience has not gone unnoticed as it reflects in the morale throughout the company.
To our Trucking Companies: Thank you for your continuous efforts in making sure our shipments arrived on time and in great condition. We do realize with shipping there can be some hiccups along the way here and there, but we take great comfort in knowing that you do your very best with the situation at hand and making sure the product always arrives to the destination. We value the communication and the ongoing fun and pleasant atmosphere you bring with every shipment.
To our Loyal Customers: We would like to take the time to let you know that we truly accept your continuous support with our sedum vegetation. We strive every year to make growing and shipping sedum an easier task for all of you as we truly understand every project is different and therefore, sometimes orders are not so straight forward. We appreciate your time and effort you put into our company along with the trust you have in us and in our products. We look forward to working with all of you in 2018 and wish you all a beautiful season's greetings!
To those I have not listed: This goes out to all of you who have in some way shape or form have helped us throughout the year. Whether in supplies, printing, inspecting, customs etc. we thank you! We also thank our neighbours for their continued support out here in the country, as well as the help from local farmers for the support we give one another in many times of need.
To the Magda family: Marg, Ed, Greg, Ray and Melissa, thank you for all you have done for us this year. You treat us like family, many laughs along the way and we look forward to an exciting year next year!
As for myself, well it's awkward to thank myself so I just leave it at... I hope I did a job well done!
Here is to the wrap of another season under our belts!
Wishing all of you the greatest of blessings during this holiday season and see you all in the spring of 2018!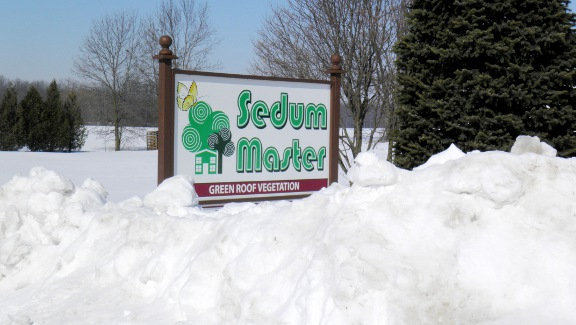 We may not have snow like this yet but I'm sure it is on the way!
| | |
| --- | --- |
| "Fall"ing into September! | Friday, August 25, 2017 |
Summer holidays are coming to an end and the kids are going back to school. Fall must be approaching! To some, the summer was hot and humid, others were sunshine and breeze, ours...well... let's just sum this up as – wet! This summer was a not a typical summer in Princeton, ON, we had some sunshine and hot days but our summer days were filled with mostly rain. The moment you thought the land could dry up we were hit again. Let's say we saved on a lot of hard work irrigating this year!
Our summer started with our yearly BBQ work party with the gang here at Sedum Master. Mix in some Jamaican jerk chicken, Margie's homemade beans, a great work crew, friends from Australia and the USA,  games and a serious match of Ultimate Frisbee was a night of great memories and full bellies! It's a great time to interact on a more personal level with the ones you see day in and day out, and get to know them more than just getting a job done. Times like these help to bring the morale of employees up and make for a good time and season. Besides, when can we see Steve's great dance moves or learn how to get a frisbee off the roof of a barn? Tractor of course! If you are looking for a great game to play with a group of people, Ultimate Frisbee is the way to go! Just make sure there's a couple of days' in between the game and work so your bodies can heal. You know you're out of shape when...
During summer, things tend to slow down a bit here, no worries we know it's just the calm before the storm. As we had shipments still going out and being delivered we had some breathing room unlike the spring time. This is the time we catch up on our files, paperwork and numbers and brace ourselves for the mad dash of the fall to get the sedums planted before the winter.
We had numerous jobs headed Toronto bound this year. Maybe cross fingers, Toronto again will be the top city with the most green roof installations in 2017 in North America as they were in 2016 as it was announced in July this year. Toronto has certainly come on board in leaps and bounds as a true contender for North America's sustainable city with great environmental performance!
Below you will see a picture from our yearly work party but also some jobs from this year. We are at the mercy of our customers sending in pictures as we ourselves don't do the installations. We thank all those who have shared the pictures with us so we can see their finished project. If you would like to submit your pictures to us using our sedum products we would highlight them on our social media sites as well as your contact info if preferred. Please email myself Lori at sales@sedummaster.com.
Now, to screw everything down tightly as fall is approaching and from what i can see it's going to come in and go out like a storm, and we are prepared!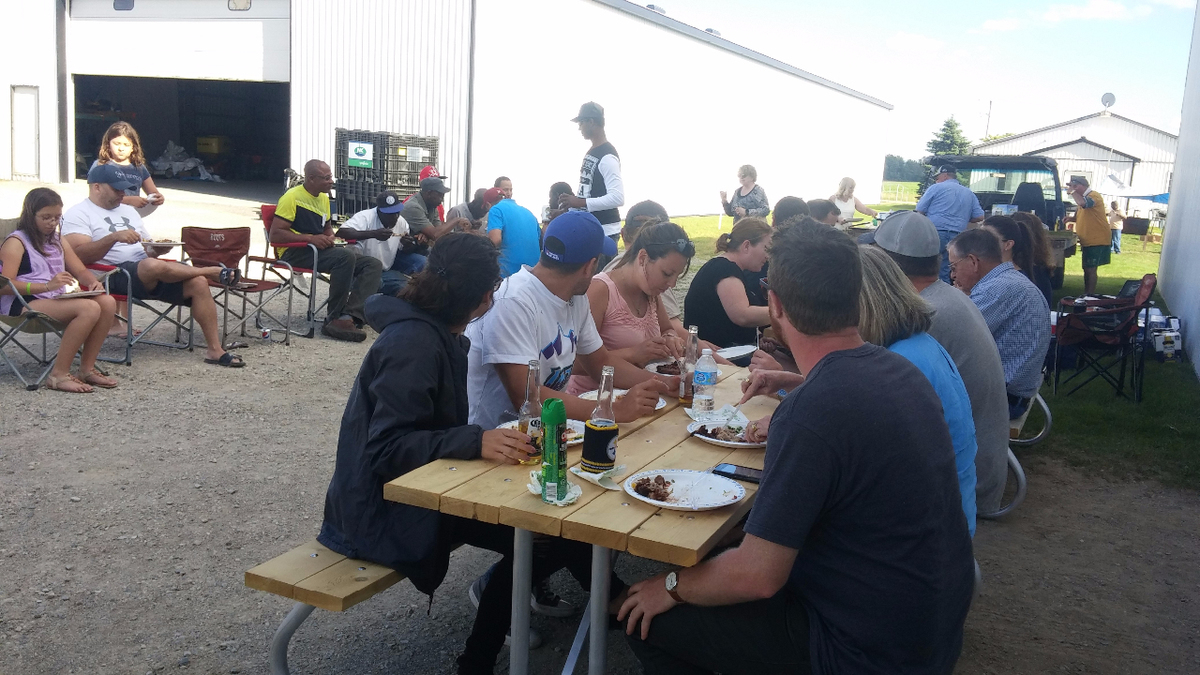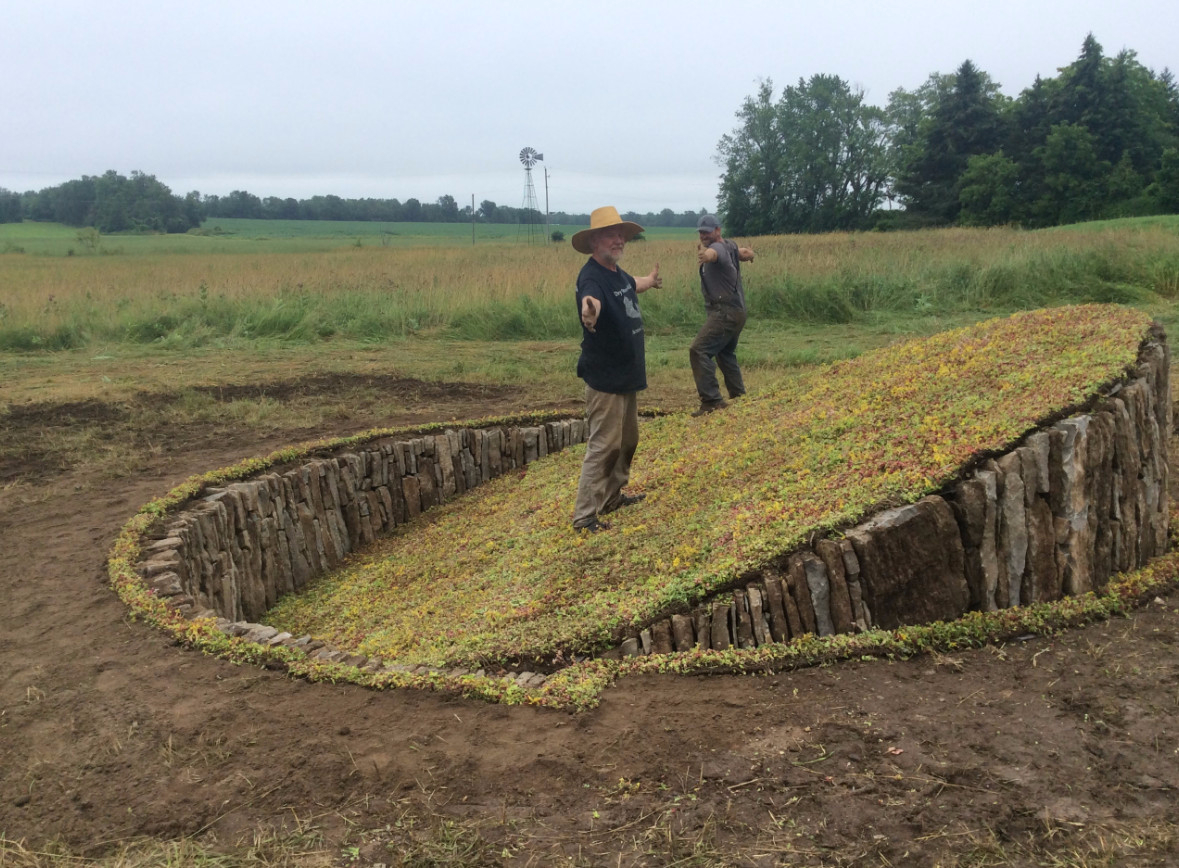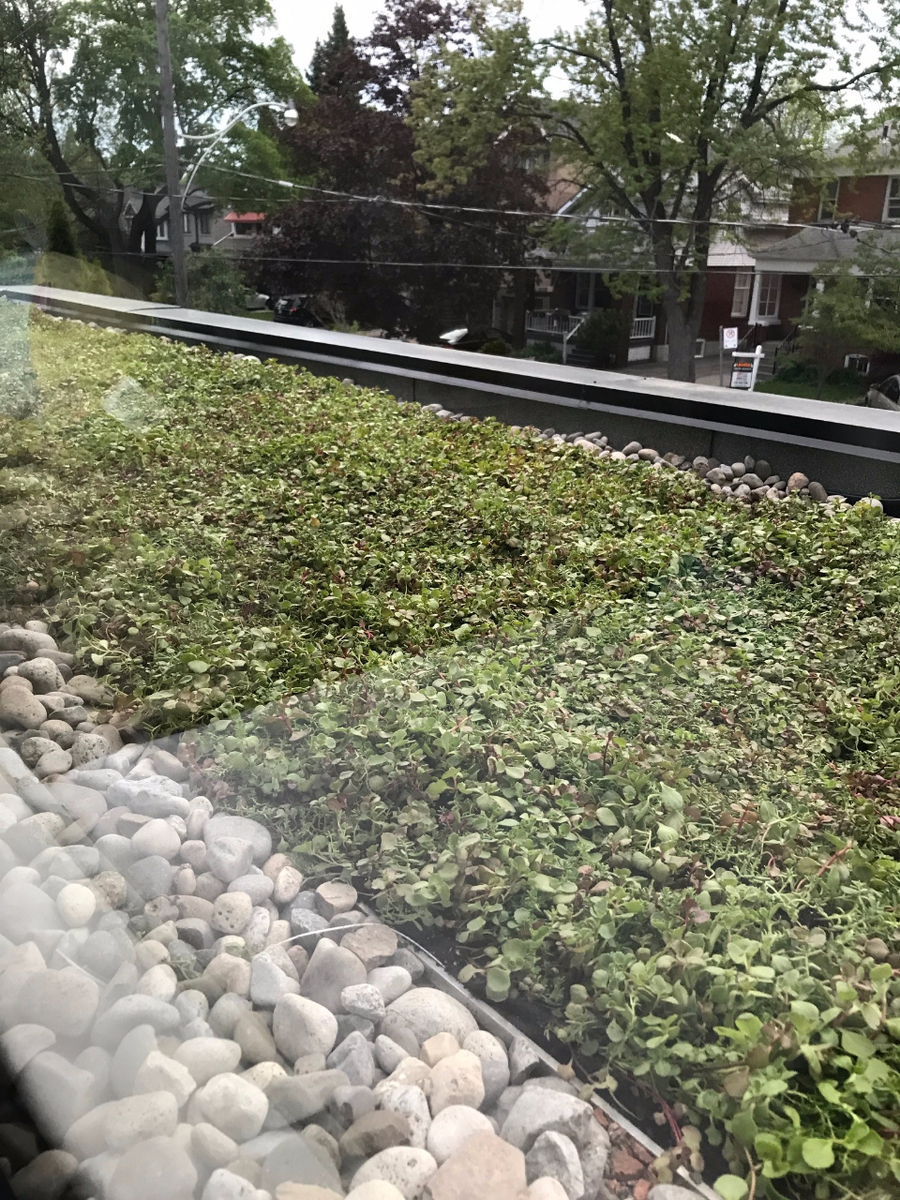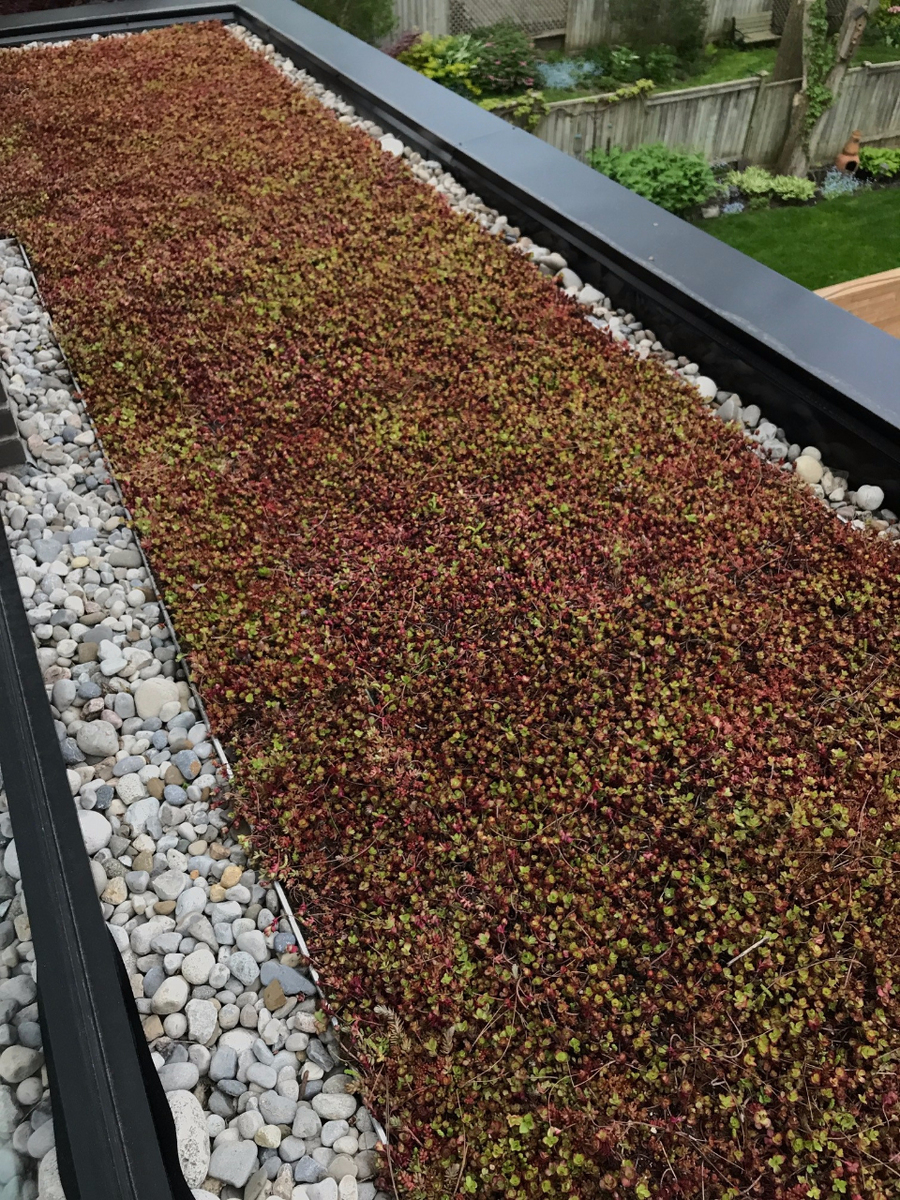 | | |
| --- | --- |
| "April Showers" sure has lead into May and June! | Tuesday, June 27, 2017 |
Here we are at the end of June 2017 and the rain, storms & hail that we have had in the last couple of months has been all over the place. Rain normally doesn't harm too much here, makes the sedum mats growing outside very heavy and chance them pulling apart when being moved. There have been some instances where delays to some shipments happened due to all the rain and we required the sedum mats to be able to dry out in between rain showers. The Regular Sedum Mats –SMRM5 are normally quite heavy compared to our lightweight mats, but add some extra weight from the rain and your installation crew is not going to be too happy and enduring more back massages than regularly needed.
Aside from the rain, here at Sedum Master the last couple of months have been crazy busy for us. We have a full crew here and some more starting soon to keep up with the demand and keep our greenhouse working in prime condition. A majority of the orders for the retail side of things have been processed, once spring gets here customers are in demand of sedum products to get at their gardens, planters and fairy beds looking amazing for the spring and summer. I even added the start of my own fairy bed in my yard (see the picture below). With the help of a sedum minimat, it gave a great look to the tiny door that magically appeared at the base of my maple tree. Wonder what is on the other side of that door? Adding a little whimsy to your gardens adds fun and mystery. Enjoy your gardens; don't make them into a chore!
Rob celebrated his 35th birthday in June. So what better way than to have his prized car decorated for the celebration by some mysterious decorator? Surprise! Than the surprise was on me, darn those security cameras! It was pulled off for the first 45 minutes of the morning! Happy birthday Rob!
Soon we will be having our annual work BBQ. I'm looking for a re-match to our soccer game from last year. Can't always be all work and no play! Besides the guys "Jamaican Jerk Chicken" is mouth watering! I will update more on this in the next blog! Until then, back to work...
Make sure to come out and see Greg and Rob at,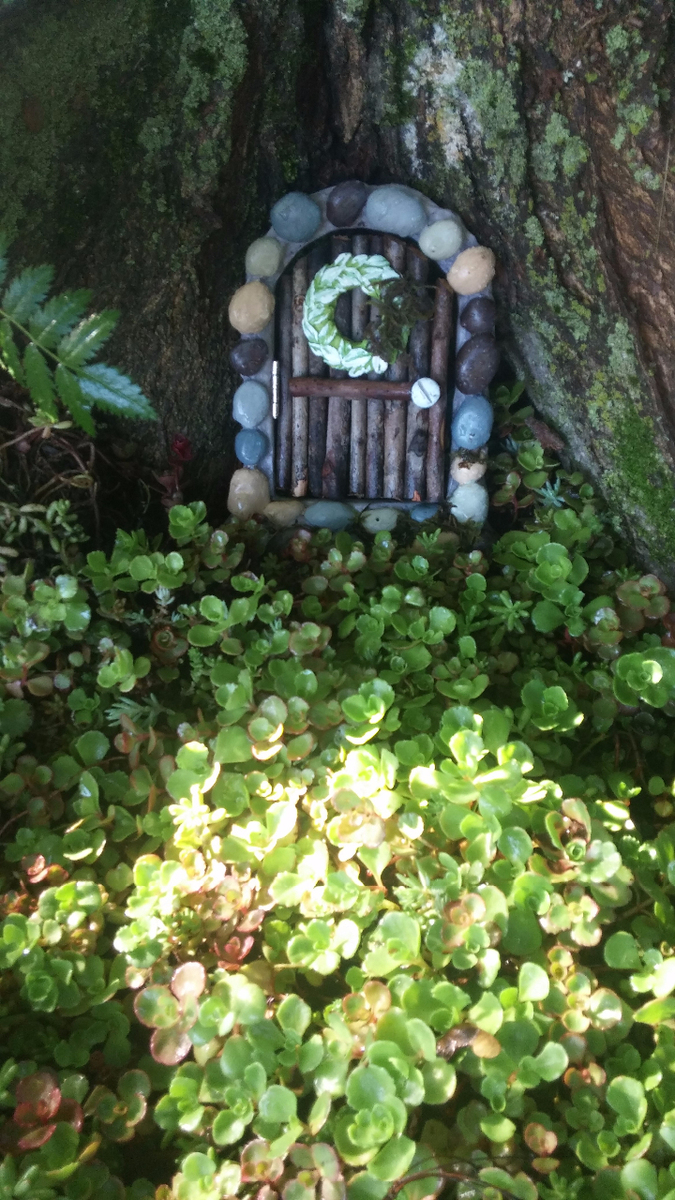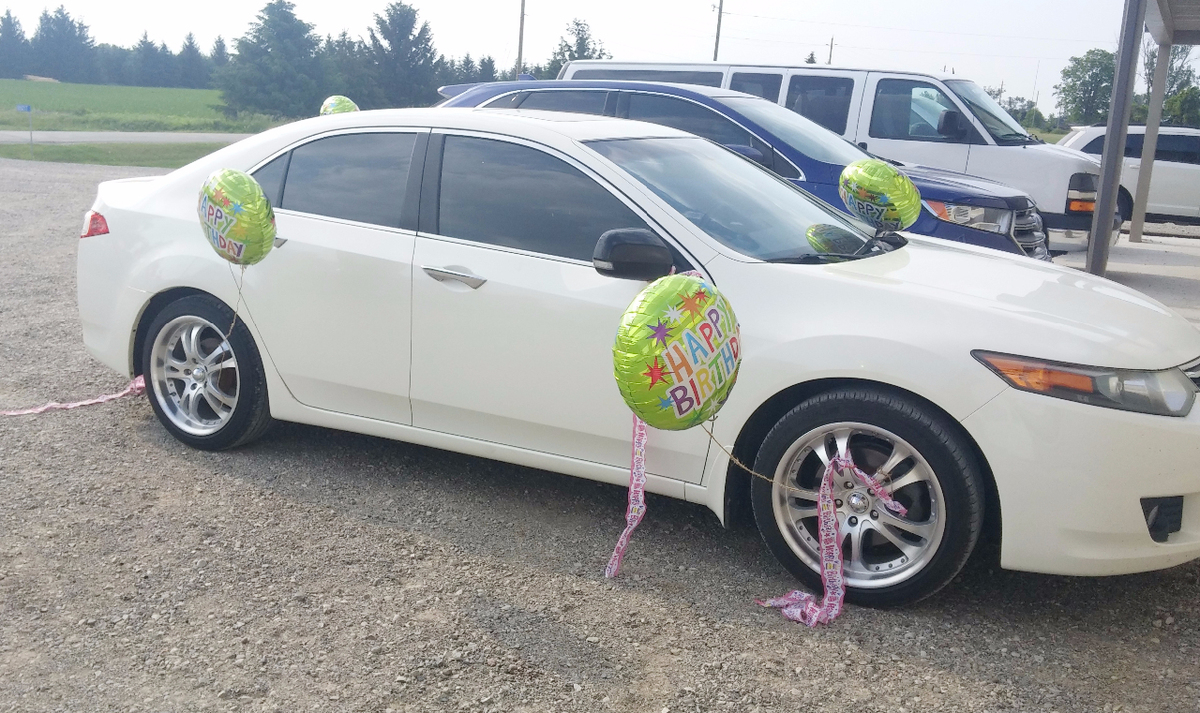 | | |
| --- | --- |
| April Showers ...snow...showers...snow...showers... enough already! | Tuesday, April 4, 2017 |
So, here we are in April and the weather has been tricking us like April Fools' Day. We had some nice warmer weather and we're able to get an early start delivering shipments of our regular sedum mats but now some more snow is coming, hopefully it disappears as fast as it comes. Here is a few tidbits n the happening here at Sedum Master...
Our regular sedum mats are grown outside and we need to wait till the snow and ice have disappeared in order to ship. If we have a lot of rainfall that can delay delivery as well, as those mats would be something heavy to move and install. We had lucked out earlier this week and got a nice start to our season due to the nice weather from the weekend. Our customers and clients do need to keep in mind that even though we can ship our outdoor sedum mats they are still coming out of dormancy from their nice winter hibernation and will not look so lush as you see them in the landscaping magazines until the weather warms up and they start to awaken and flourish.
By now,, you may have already attended Canada Blooms in Toronto in March and may have come across our products (sedum mats) being used in some landscaping displays. If you were not able to get out to Canada Blooms not to worry, Woodstock is hosting the 2nd Annual Future Oxford Expo at the Woodstock Ag Hall on April 20, 2017. Yes! Sedum Master will be attendance with a booth in the show and I myself will be there to answer your questions and give you information on our many sedum products and green roofing. There will be some informative speakers there and a great student competition for those in secondary school. The deadline has passed but come on out and see what the younger generation has in store to address one of the 70 actions in the Future Oxford Community Sustainability Plan. For more information on this show, http://www.futureoxford.ca/Expo.aspx
Easter is just around the corner which means the rest of our crew will be here to celebrate. It will be great to have them all back together again and really get things moving here at Sedum Master. Some of these guys have been here for over 20, 30 even 40 years! We value all of their hard work and enjoy the laughter along the way too!
Recently, we just became members of the Flowers Canada Growers. We are excited for this new membership and look forward to the useful information and the support this program will give us along with the community of grower's. You can find our contact information as well in the Growers' Directory and Buyer's Guide.
May will be here shortly and things will really start moving more consistently. If you have any questions or require more information about our sedum products or green roofing touch base with us either by phone or email and we would be more than happy to help!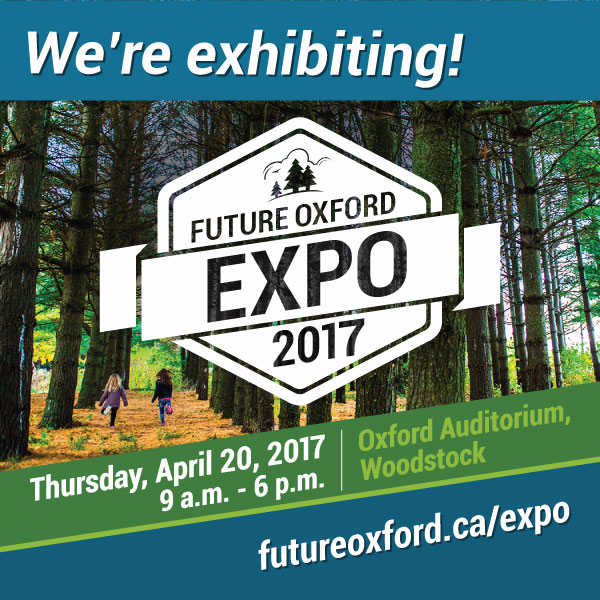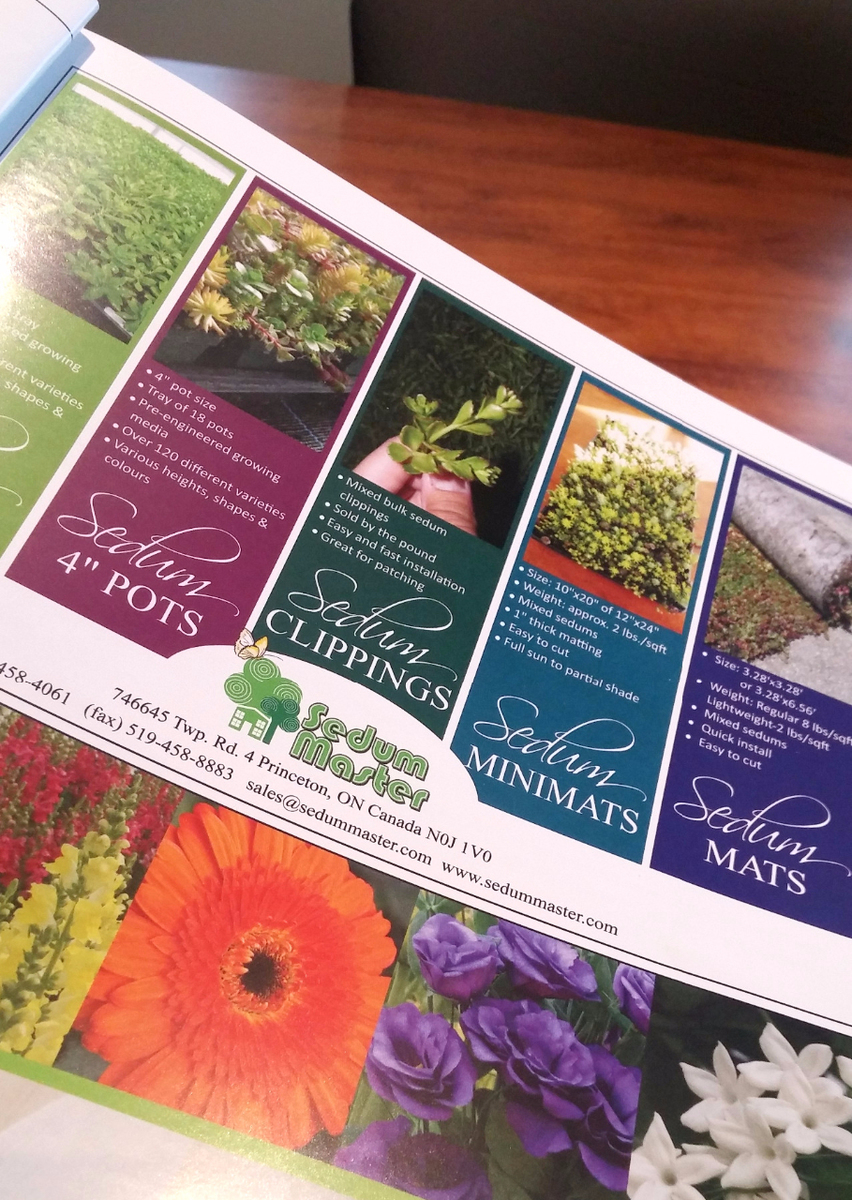 | | |
| --- | --- |
| Back into the swing of things! | Friday, March 3, 2017 |
So here we are at the beginning of March and I can already foresee a bright and busy season ahead for us here at Sedum Master Inc.
I am once again back in the office after a winter hiatus or "hibernation" and thrown right into the swing of things. The guys are already working and prepping the greenhouse for the orders for this spring and the way the weather has been lately it wouldn't surprise if spring comes early. Just last week the temperatures flew to a balmy 18° C! It was a record breaking temperature back on Feb. 18, 2017 and now it has been back and forth with normal cold and wintery temperatures. Cold and flu season upon us? I think so!
Over the winter Debra came on board and is looking after the production at the greenhouse. Always smiling and great personality she blends right in with the rest of us. I find it nice to have some female comradery here! If you are by the greenhouse please introduce yourself to Debra and she would be more than happy to help you.
We have some new guys here all the way from Mexico earlier than normal in order to help have the greenhouse prepared and ready for the spring madness. They are enjoying their newly built bunkhouse as it is a hop, step and jump closer to the greenhouse. The rest of team will be coming up through the spring as things really start moving and we look forward to having them back as we cherish their hard work ethic and laughter. They really are like an extended family and we don't feel complete until we are all together again.
Updates on the crew here:
Ed and Marg Magda: They kept warm through the winters at home snuggling with their "3rd" son "Tuggy". They were kept busy though preparing the greenhouse, equipment and getting supplies and going on daily adventures. Tuggy on the other hand, he doesn't care for the cold and preferred his cozy bed.
Greg Magda: Well Greg kept up with the addition on to the greenhouse and making sure everything is completed on time. Greg was off to the Mantz Show in Baltimore, MD, USA to make connection in the greenhouse retail market side of things.
Ray Magda: Ray was trying to fit in some time snowmobiling with his wife Melissa but with the weather this year he didn't get in as much as he would have liked. He had a busy year with the building of his new home with Melissa and hoping to reside in it this spring. I'm looking forward to the BBQ's, good times and the memories that will be made there.
Rob Lebrow: Rob was quite busy in the office this year over the winter as this year was a year of many updated computer programs and getting us all linked together and working more proficiently in the office and with paperwork. I think he did a great job, now for us all to get with the program and educate ourselves. Even found time to showcase our products at the Toronto Landscape Ontario Congress Show in January. With all the hard work meant he could get some time to play too! Rob and his girlfriend Lindsey took a much deserved trip to Mexico and had a great time with the many adventures they were able to do there. He came back much refreshed and ready to take on the 2017 season.
Myself, Lori Davey: Well like mentioned previous I was on a winter hiatus for a couple of months. I got to spend lots of great quality time with my family, lots of sport involvement and travelled to Sault Ste. Marie, ON for a Christmas holiday. I was able to get some good cross country skiing time in. Now I'm back to the grind learning my way through these updated programs and systems and making sure my files are ready for a busy year ahead!
Even though the trucks are not leaving with product as of yet, please feel free to contact us if you require information or pricing on our various products and we would be more than happy to help you!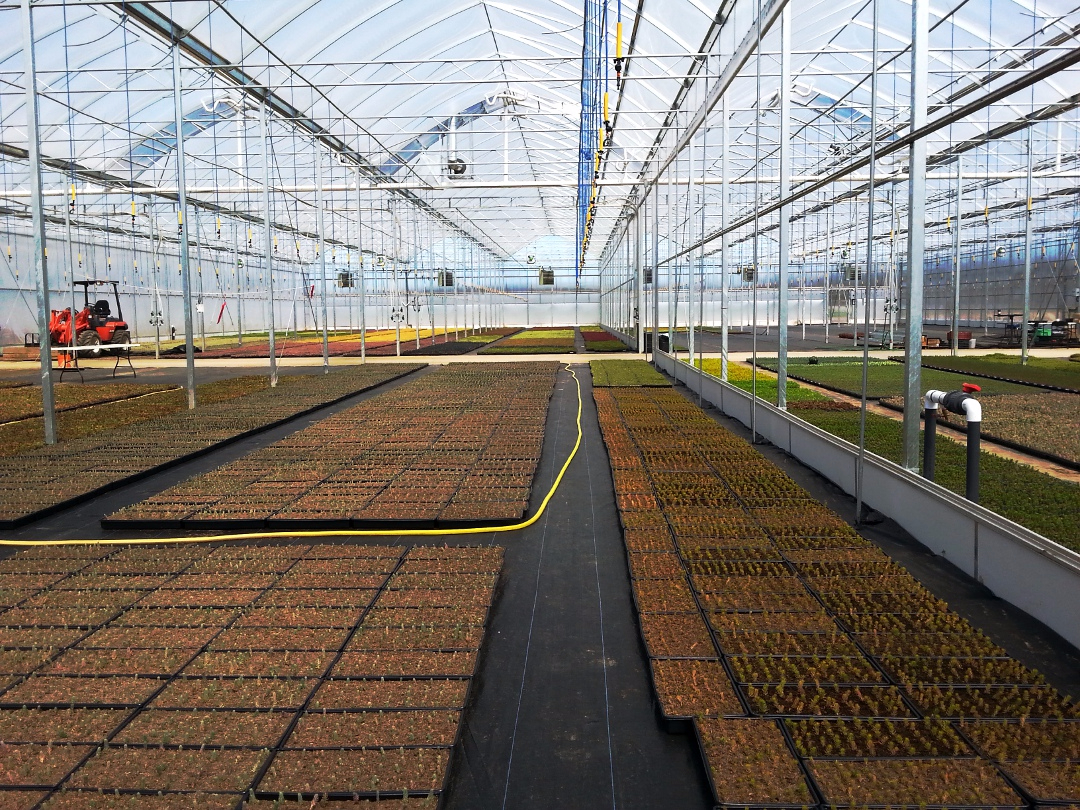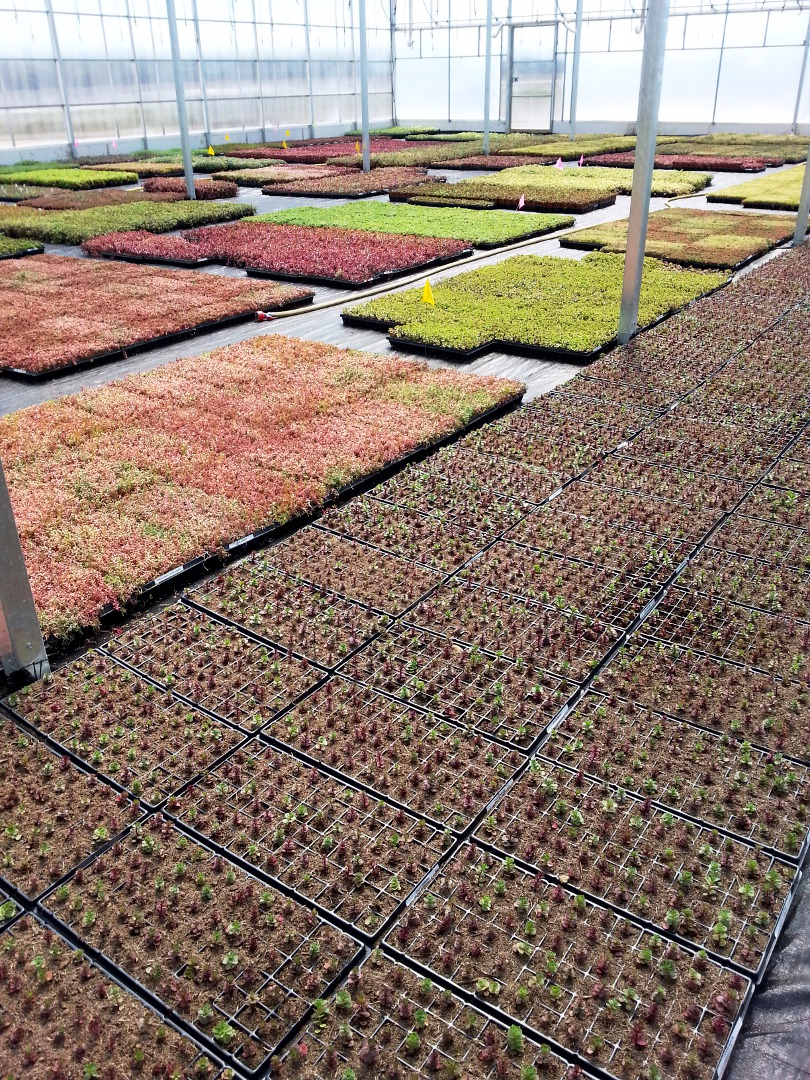 | | |
| --- | --- |
| It's that time of year again... | Wednesday, November 23, 2016 |
The tractors and equipment are getting tune-ups and washed.
The plans for the 2017 season is having a twice look over and preparations being made.
The hard working crew is getting ready to pack their bags for their long journey home.
Rob has been updating programs and advancing our inventory and accounting software in order to advance Sedum Master to stay current with the increase in sales.
I have been organizing the office and files, re-designing our sedum plant catalog for the 2017 season and getting Christmas cards finalized (yes, 'tis the season, I love it!).
As we get to the winter season, things start to slow down a bit around here at Sedum Master. As the sedums start to go dormant some of us tend to hibernate through the winter (I'll let you guess who, wink...wink…wink!) Our doors are still open and the phones are answered for those sedum and green roof questions or estimates that need to be tended to.
But as we look forward to the needed rest the winter brings, let me update you on what has happened in the last couple of months here.
We have come to the realization very quickly that after building our new 2.5 acre state-of-the-art greenhouse facility, it just wasn't enough. Construction has begun again and another 11 bays will be added and completed (hopefully) early in the new year. Sedum has become a hot commodity and not just in green roofing!
Greg was off to Niagara Falls on October 5, 2016 to the Canadian Greenhouse Conference to except the "Top 10 Under 40" award for 2016. Greg noted that it was a fun night meeting with an array of young winners in the same industry and to hear of their obstacles and accomplishments were of great comfort in knowing that we all have "been there" at some time or another. Thanks again to the Greenhouse Canada for the award and to the sponsor Paul Boers Manufacturing.
http://www.greenhousecanada.com/business/grower-profiles/a-passion-for-plants-31480
Rob Lebrow and Greg Magda both attended the Cities Alive Show in Washington, DC at the beginning of November. They met up with a lot of people in the green roof industry they have known for years and got to do some catching up. They also met some new faces in the industry and look forward to working with them in the future.
Have an eye out in the new year in January for Rob Lebrow at the Congress Show in Toronto and Greg Magda at the Mants show in Baltimore, MD, USA.
On November 2, 2016 Ed and Marg Magda along with myself and my husband Jason attended the Woodstock Business Awards of Excellence at the Woodstock Agricultural Hall. It was beautifully decorated as some would say "Fantabulously." I started off my night with a tasteful complimentary apple martini that was poured through a handcrafted ice sculpture by TD Wealth. Let's just say, one was more than enough for this lightweight! The supper was catered by Craigowan and the complimentary bottles of wine were a great asset to the beautiful floral décor on the dinner tables. It was a night of business glamour and entertainment. We sat at a table with great company from Gunn's Hill Cheese (5 brothers cheese is a must on your Christmas list!) along with Sixthirtynine, fine dining. Both businesses won their awards for their category and here we sat, the only ones at the table without an award. Our category came up and the crowd casted their votes and Sedum Master Inc. won the "Energy Conservation & Innovation Award"! We were shocked and up we went on stage to give a speech. Not prepared as I didn't think we would win, I winged my speech and I don't recall much of it as it was all so surreal! So cheers to everyone at table "39" we are all winners! Thank you to the Woodstock Chamber of Commerce for putting on this fabulous night of awards for the business sector, and to all of those who made us feel that we were "good" enough, or great, thank you!
To end my long blog here, sorry if your eyes got tired from reading…
I want to thank all who helped us accomplish so much this year here at Sedum Master!
To our loyal customers, we thank you for trusting us to fill your orders with sedum vegetation. Lots of hard work goes into every sq. ft. and we certainly hope it shows.
To our trucking companies who shipped our orders with great care, ease and professionalism. To those in the office who's patience were tested when some last minute changes were made with orders we thank you!
To those who supply Sedum Master with our products to make our sedum vegetation without you where would we start to build our reputation of some great looking sedum mats!
To those of you we get supplies, marketing promotions, equipment etc. from thank you. Businesses cannot be made without the many "steps" along the road you all have made for us.
On a personal note, thank you to the Magda family, Ed, Marg, Greg, Ray and Melissa for making all of us at Sedum Master feel like family. You make us feel like we belong, we are important and we have a great time doing what we do. A lot of laughs on the way!
To those of you who may not have fallen under any of these categories but have been an asset to our growth, we thank you as well!
And to all of you we wish you a wonderful upcoming holiday season and a happy and healthy 2017!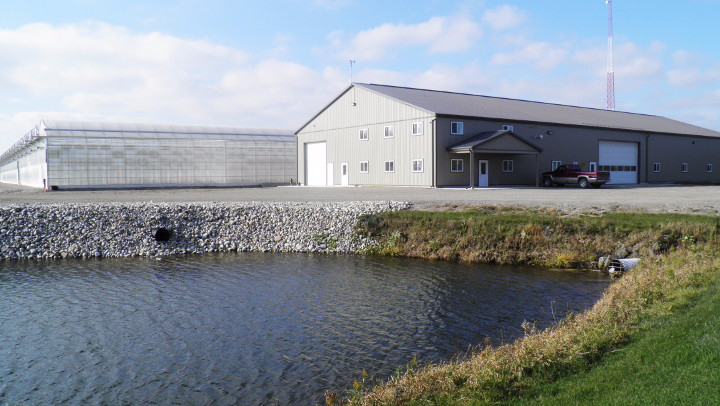 Greenhouse addition.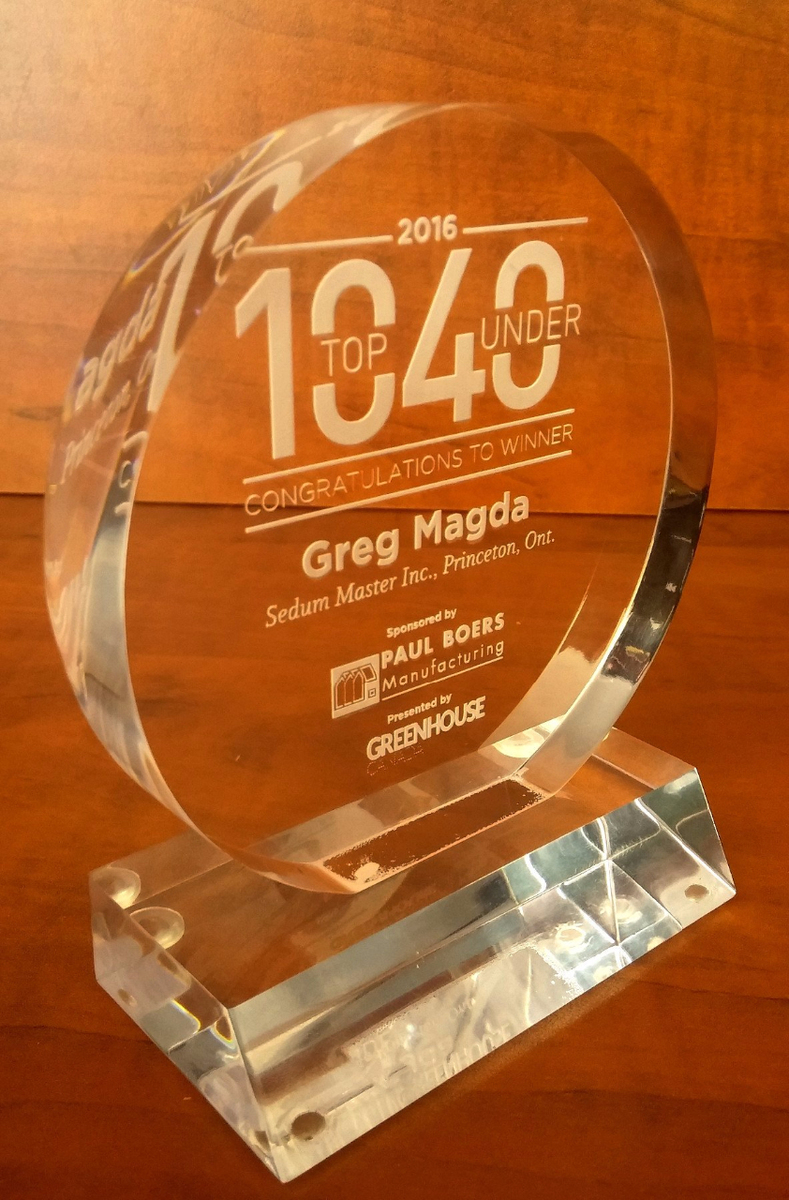 Greenhouse Canada Top 10 under 40 Award winner!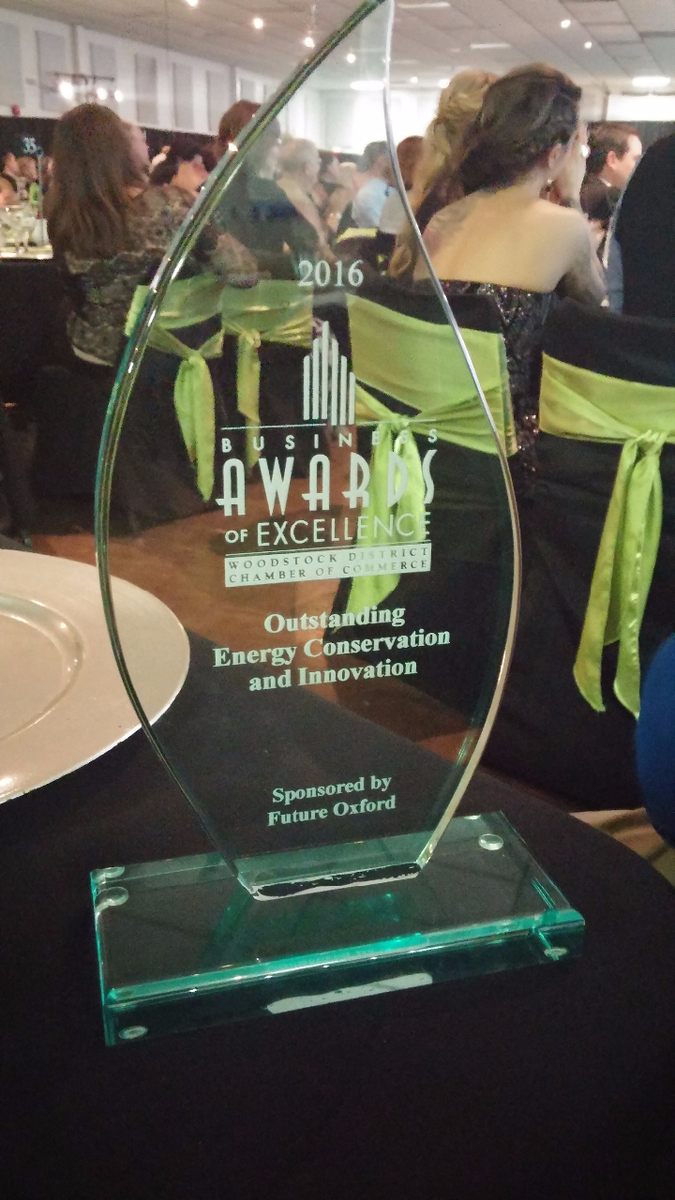 Business Awards of Excellence "Energy Conservation & Innovation Award" Winner!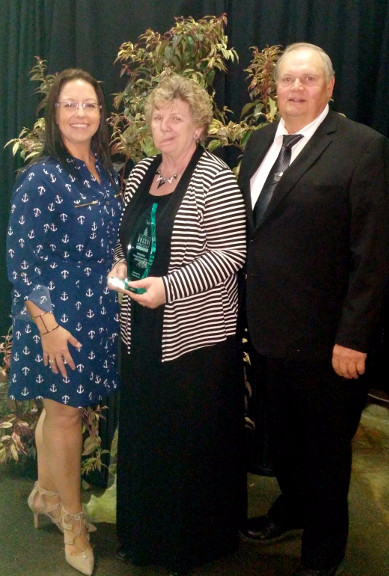 Lori Davey, Marg and Ed Magda accepting the award for Sedum Master Inc.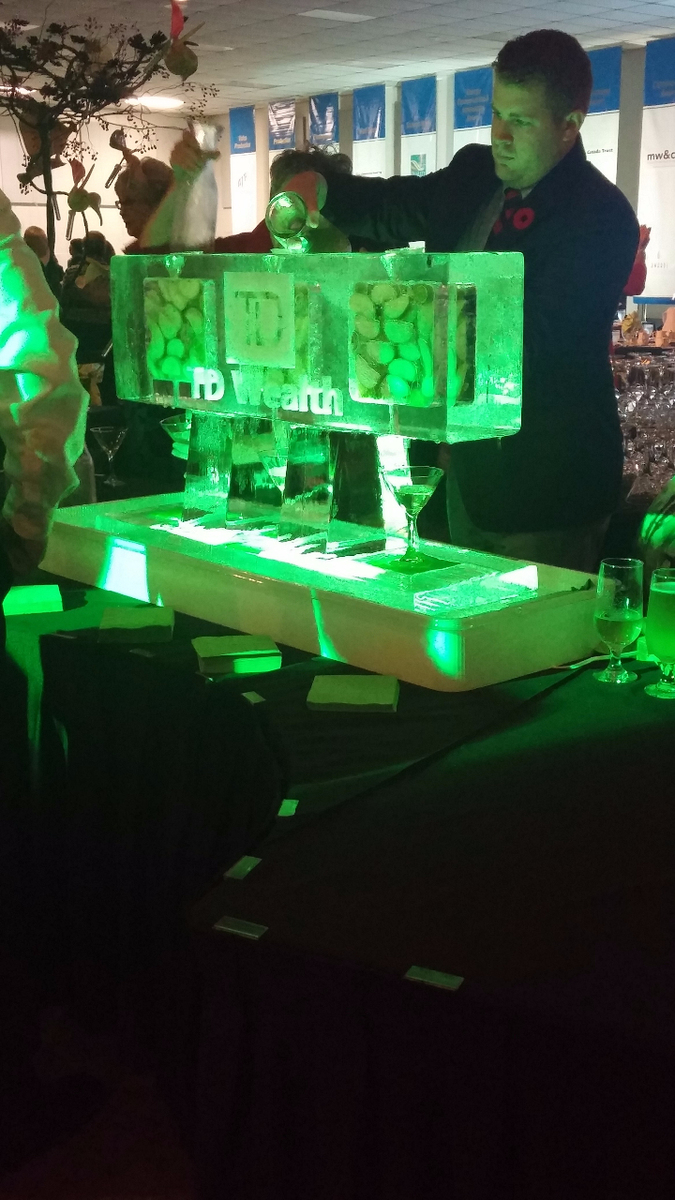 Complimentary apple martini's poured through an ice sculpture that greeted us as we arrived! Delish!
| | |
| --- | --- |
| Lost! "Summer" Help me find it.... | Thursday, August 25, 2016 |
Well, here we are close to the end of August and summer and we are now gearing up for fall. Personally, this is my favourite time of the year! Leaves are starting to change colour, harvest is coming in and we can finally sleep at night with the windows open for some cool air. It sure was a hot one this summer!
Here in Oxford County, we had quite a bit of drought and it arrived much earlier this year too. With this drought came about a month long strict fire ban in the area that even the police officers were keeping an eye on those who discarded their cigarettes out onto the ground. To be honest, I don't ever recall a fire ban being put in place here in Princeton, but then again I'm still a young pup (cough, cough).
It's hard to see many neighbours and their crops of corn that did not do so well due to the lack of rain, and to see all their hard work to fight for what they have. It's been said that weather will only get worse over the years with more and more drought. This could be why we are seeing such an increase in sedum sales in lawn replacement. People are looking for a green yard again instead of their crispy burnt out grass throughout the summer and sedum is a great option. Sedum is drought tolerant! So while sod is browning off the sedums are growing vibrantly with an array of colours and different blooming times.
We are seeing more creative ideas people are using our sedum mats in and around their homes and for decoration purposes. I think the sedum fever has caught on and the interest has grown immensely. You will notice in your local garden centres and nurseries there is an increase of sedum products now available. Which you may come across some Sedum Master products on those shelves too.
Summer is usually a time that slows down here at Sedum Master as many have gone on vacation, this summer was different. Sales were booming for us and Greg and Rob also attended the Cultivate '16 trade show in Columbus, Ohio. They were able to meet up with some current and new customers, explore the many tradeshow booths and see what is up and coming in the "green" industry. Next on the list, Sedum Master will be attending the Cities Alive trade show in Washington, DC from November 1-4. Keep an eye out for them if you are attending!
Since fall is around the corner, a common question always comes up, "How late can you plant the sedums?" Yes, you can still plant the sedum and sedum mats in the fall as long as you realize they are starting their dormant stage and may not look as lush as they were in spring and summer. You just need to make sure they have ample growing media and enough time to get their roots well established prior to the snow and ice coming in the winter. Here in Canada we understand "snow & ice"! Don't worry about those sedums under the snow during winter, when spring rolls around those sedums will pop back up. Their dormancy state could shock you in spring thinking you may have lost your valuable sedums but give them some nice weather and the new growth will appear.
As for the crew here at Sedum Master, we had a celebration in July, our yearly bbq. The guys cooked up some great tasting Jamaican jerk chicken and Ed with his delicious homemade fries filled our bellies. We celebrated quite a few birthdays that night and played a great game of soccer and even tossed the football around! I realized I had lost some soccer skills of the years but it was still a lot of fun had by all!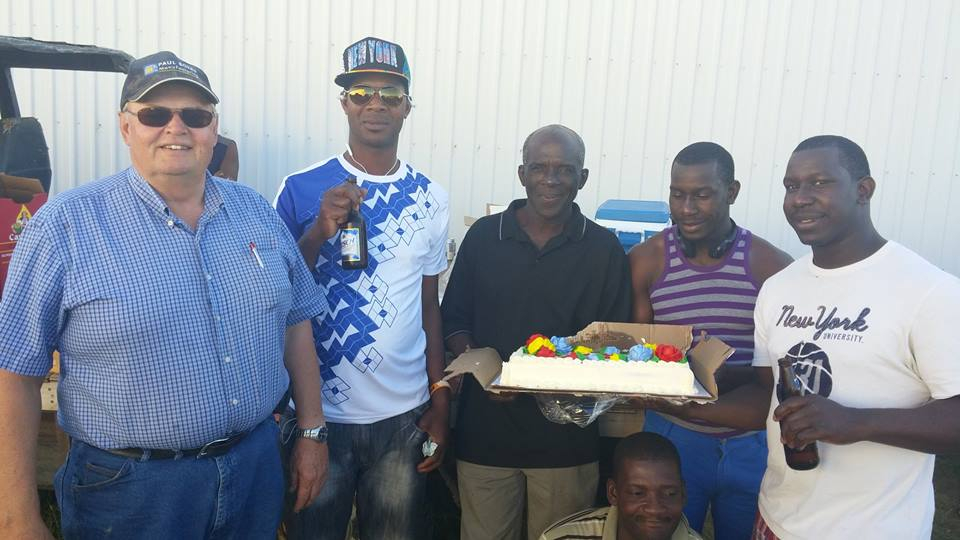 Ed Magda along with Joe, Phillip, twins Carl and Carva and Frankie posing
with their birthday cake.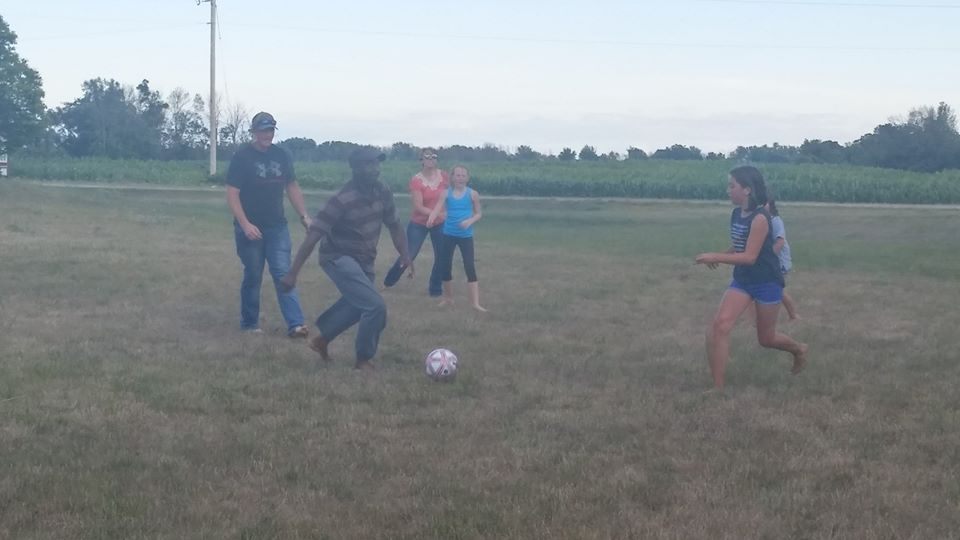 A quick picture of just a few of the soccer players during a competiive
match of soccer during the bbq. I took it during my my quick break to
breathe...These guys are quick!

Cities Alive will be the next trade show you can find Sedum Master.
Don't be shy and say "Hello!"
| | |
| --- | --- |
| Summertime Sedum | Tuesday, June 28, 2016 |
Here we are now in the beginning of summer already, and when they say time flies, I now believe it!
I apologize for not blogging earlier as I was trying to commit to blogging at least once a month to keep you, our readers, updated on the "down low" of Sedum Master. Let me just say that spring this year was a real busy one and some things did get put on the back burner.
We had a great and a very successful 2016 spring season. I think we all look forward to the calm of July coming up, due to vacation time, things around here tend to quiet down enough to what seems like a "breather". We are very much in action through the summer with deliveries, meetings, lunch n' learns etc. so please don't hesitate to call!
This spring we brought on a new face here at Sedum Master, Casandra Bakker. As a student, she has thrown herself into the "green" world here at Sedum Master and has been learning the ropes of the sales division along with office duties. She doesn't even mind getting her hands dirty if that's what the job calls for. She has learned a great deal in the green roof industry and is enthusiastic about gaining more knowledge and meeting more clients in this very captivating industry.
The newly constructed greenhouse located on Gobles Rd., Princeton, ON has now been completed and completely filled with sedum vegetation. Product is moving quickly in and out daily so please email or call for an updated inventory list.
I myself, have taken on a volunteer position as well with the Future Oxford Expo located in Woodstock, Ontario. Woodstock hosted for the first time this year hosted a Future Oxford Expo. This show allows green and sustainable companies to come and book trade show tables and have the chance to show the surrounding communities what is on the market and what will be coming in the near future for those who want to live a more sustainable life. For more information on this Expo please click here: http://www.futureoxford.ca/
If you are heading to the Cultivate '16 show in Columbus, Ohio next weekend (July 9-12, 2016), be sure to have an eye out for Greg Magda and Rob Lebrow as they will be attending this show. For more information on this show click here: http://cultivate16.org/index.cfm
Last week, I was able to step away from the coziness of my desk in the office and go on site to Woodstock, Ontario to a street planter on Dundas St. The Woodstock Parks and Recreation have installed sedum blankets in this street planter. It was an installation that helped teach hired students that were attending a college in the horticulture field. Maybe we swayed them into the green roof industry...maybe. Maybe one day, we will cross paths with them in this industry. The green roof industry has "grown" phenomenally over the last decade and had become quite an interest to the younger generation and one can only imagine the heights the younger generation will be able to take the green roof industry in the years to come (no pun intended).
Check back for an update on the days of our lives at Sedum Master.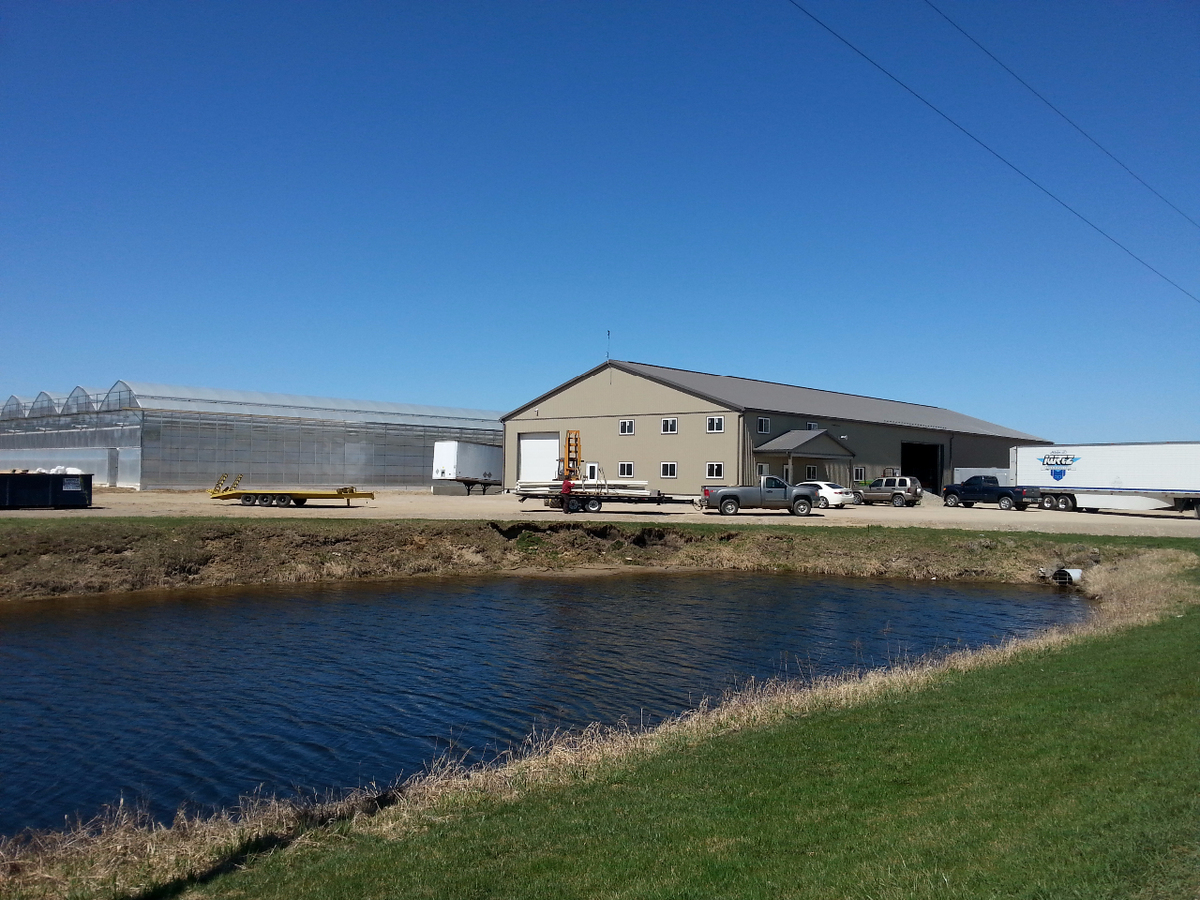 Sedum Master newly constructed greenhouse.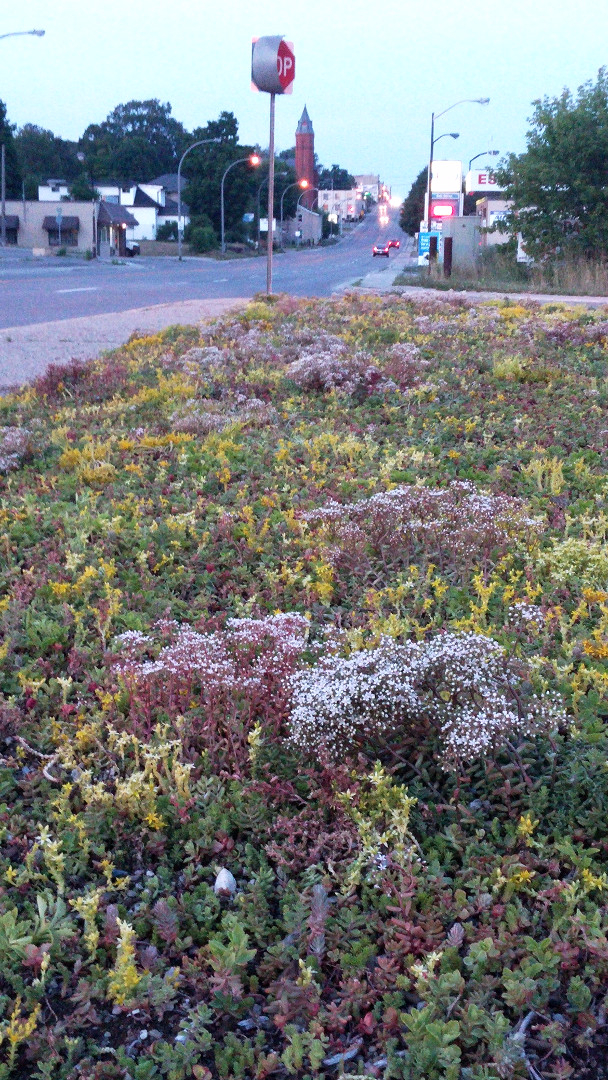 Sedum blankets installed on Dundas St. Woodstock, ON.
| | |
| --- | --- |
| March Break, no such thing here! | Wednesday, March 23, 2016 |
Here we are already half way through March where some have a week of a holiday from their studies or they have just came back from a vacation to some place warm.
But, here at Sedum Master the fun is just beginning! No break for us, we are working hard to embrace for the new upcoming season and orders are coming in and being prepared.
This 2016 season is off to a very busy start as the crew is preparing our newly built greenhouse facility with an array of varieties of sedum vegetation and sedum products. It's been a long haul while waiting for the greenhouse to come to completion but so worth the wait. Very shortly you will be able to see the greenhouse very active, alive and in full colour.
Over the next couple of weeks orders will be once again be shipping out of our facility across North America for the many roof tops and projects our clients and customers have created.
Our products have already been displayed at the Canada Blooms Trade Show and the Toronto Sportsman Show, both located in Toronto. Such beautiful displays created by Fern Ridge Landscaping with the use of Envirolock erosion control bags, Green Art Landscape with Nancy Green as well as Bloemen Decor's entry landscape display with his very creative bears!
Sedum Master was an exhibitor at the 2016 Landscape Ontario Congress Show in Toronto in January. We were able to display our newly created trade booth display designed by the great graphic designer Lori Davey (you know I had to put that in there wink, wink.)
The guys (Greg and Rob) were off to to the Mantz Show in Baltimore, MD, USA in January as well and came back with a great amount of information and new business relationships and were quite impressed by the size of the show and Baltimore itself!
So now we are looking forward to what April will bring us, we wish you all a very loving Easter holiday and stayed tuned for our next update!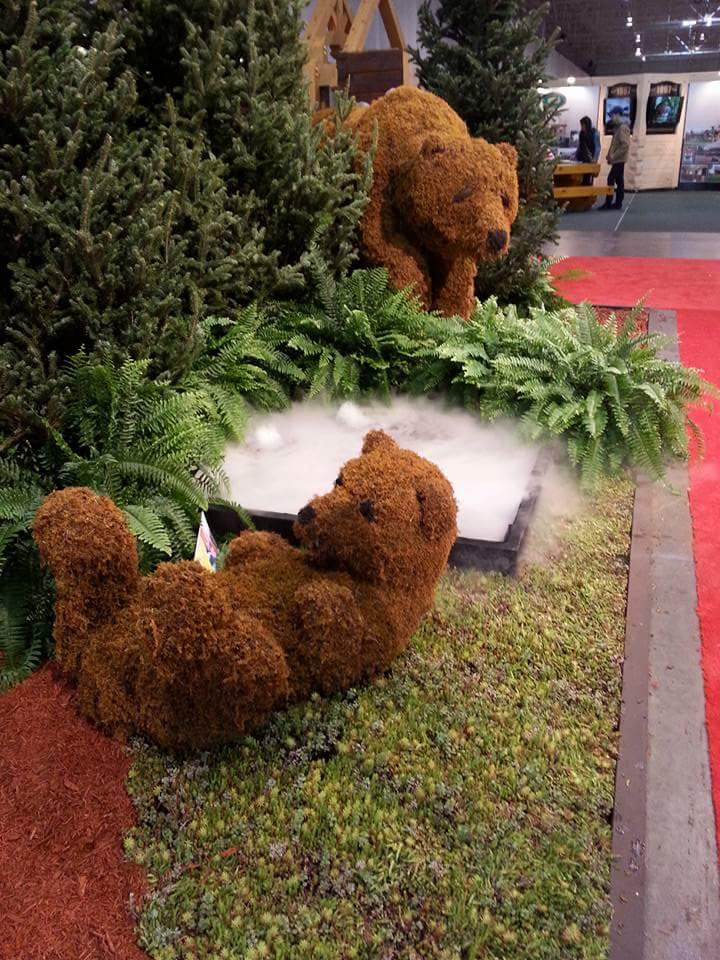 Bloemen Decor - Toronto Sportsmanshow 2016
Photo Credit: Jason Davey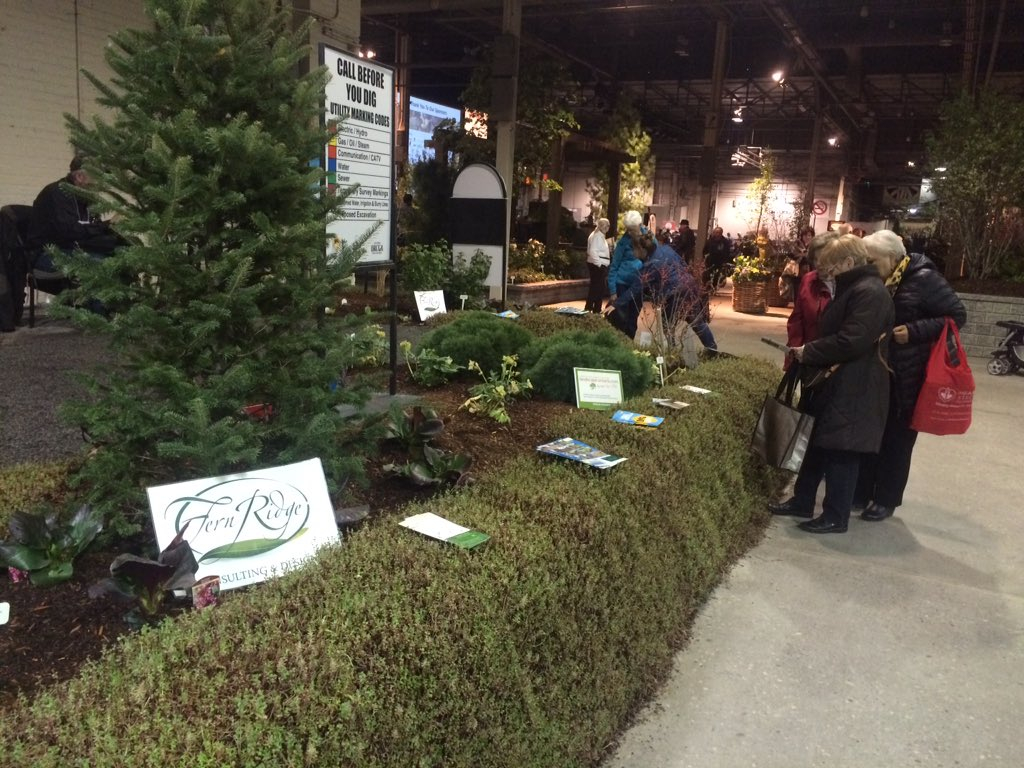 Fern Ridge Landscaping
Photo Credit: Fern Ridge Landscaping
| | |
| --- | --- |
| 2016! Start your engines.... | Wednesday, February 17, 2016 |
Welcome back our sedum friends!
2016 has rung in and here at Sedum Master we are gearing up and preparing ourselves for another great season. We can't complain to much about the winter we've had, it sure left some places across North America with an abundance of snow and blistery cold weather. During the winter months we usually reflect on the season we had and see what wonderful things happened and what changes we could make and throw our ideas around for the upcoming following season.
This past winter season though has kept everyone busy with the construction of a new state-of-the-art greenhouse facility. This greenhouse will be able to hold 2.5 acres of beautiful sedum and the many sedum products. With the addition of this greenhouse will come easier shipping and receiving, coolers, storage and ample amount of workspace. Orders will be able to ship earlier in the season and increase of product available. We are all quite excited about this new facility and look forward to hosting tours and maintaining business relations as well as new business relationships as well.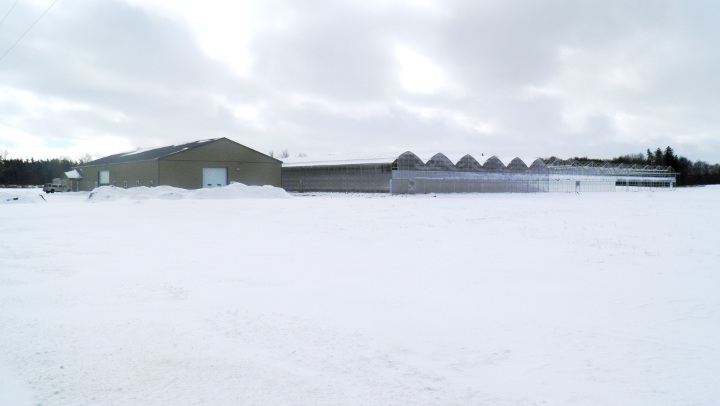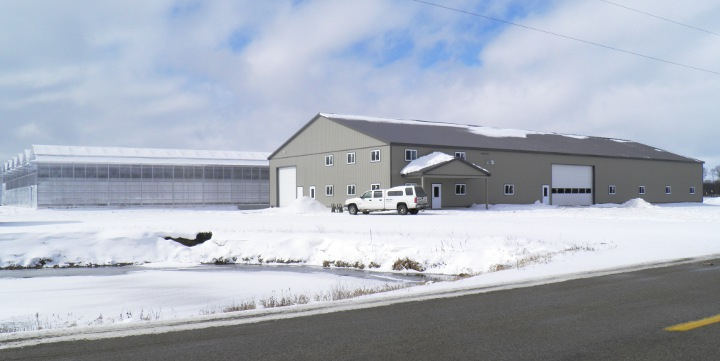 Please make sure as well throughout the 2016 season to check out our blog for new updates on what is going on here at Sedum Master and where Sedum Master will be, could be a city close to you!
Contributors
Latest Posts
Archive
2017

2016

November

August

June

March

February

2015

2014

2013
Tags
Everything