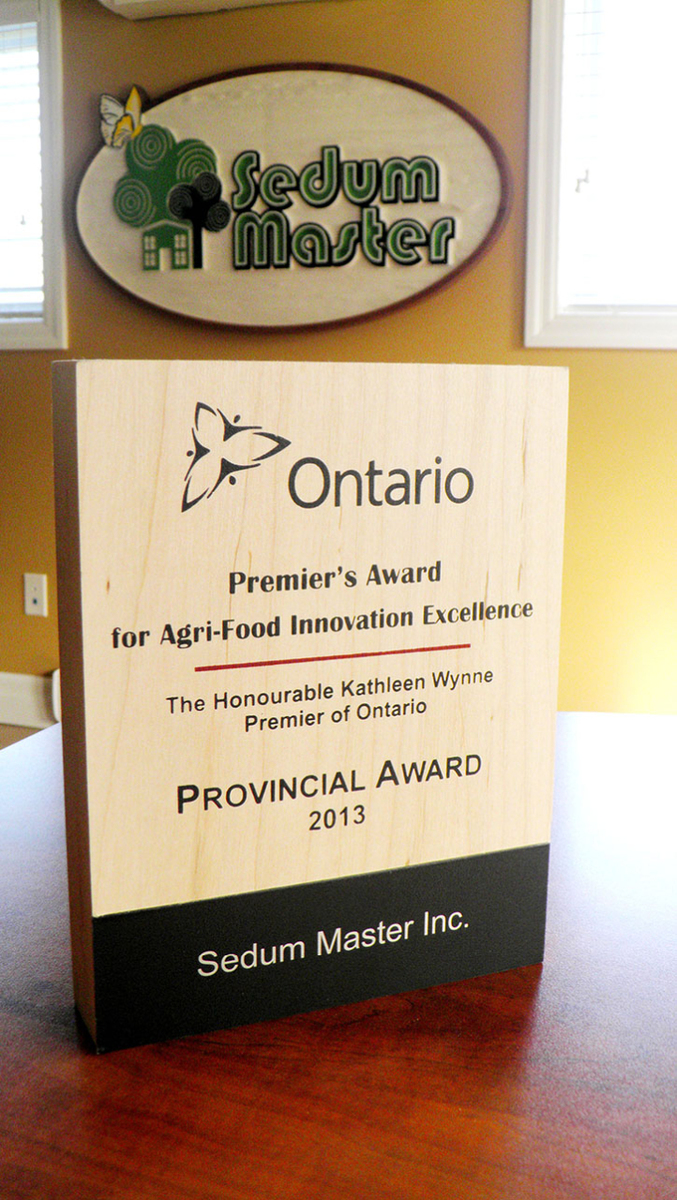 On October, 25, 2013, Sedum Master Incorporated was awarded by Brent Kennedy, OMAF-MRA on behalf of Honourable Kathleen Wynne, Premier of Ontario in Jerseyville, Ontario with the Premier's Award for Agri-Food Innovation Excellence Provincial Award.
We were honoured to except such an award. Sedum Master Inc. has worked hard over the last 10 years in growing high-quality green roof vegetation. Here at Sedum Master, the day does not end at 5:00 pm.  As a 3rd generation farming family, work goes on 24-7, to make superior green roof vegetation products. We have the greatest respect for our customers and the products they purchase and appreciate their dedication to Sedum Master Incorporated.
Thank you for this grand award!